spotLess Materials, an 1855 Capital portfolio company that designs sustainable, ultra-effective coatings and cleaning solutions, recently participated in Procter & Gamble's 2021 Innovation Challenge. In December, spotLess Materials, alongside three other national start-ups with revolutionary eco-friendly innovations, was named a P&G Ventures Innovation Challenge Finalist, and was invited to present at the CES 2021 virtual event. 
CES is an innovation in technology showcase hosted annually by the Consumer Technology Association. P&G dedicated its exhibition this year to presenting innovations that have the potential to influence positive change in the world. Finalists included State College-based spotLESS Materials; Fluo Labbs, LLC, designer drug-free allergy treatments; Glimpse Diagnostics, which developer of at-home ear infection tests and treatment; and SAVRPak, creator of food preservation technology. 
spotLESS Materials' ultra-slippery coatings are designed to reduce the need for environmentally-harmful cleaning chemicals. spotLess's solutions are made silicone-based and designed to decompose naturally, breaking down into silica, water, and carbon dioxide. When applied to the rim of toilets,the coatings drastically reduce water waste.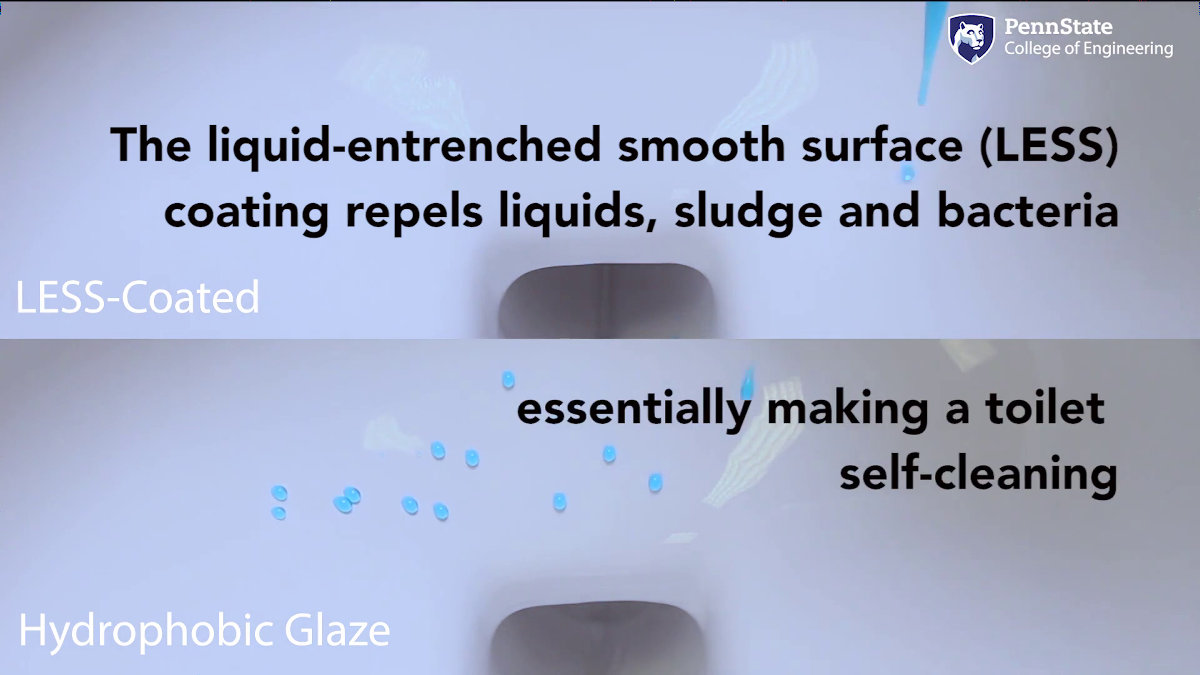 While spotLESS Materials did not take first place at CES 2021, its recognition by P&G as a top-4 national sustainability innovation is a remarkable achievement for the team and the entire Penn State community, especially considering that spotLESS Materials was founded in 2018 — less than three years ago.
Learn more about P&G ad CES 2021 here, or explore spotLess Materials on the official company website.